UJI AKTIVITAS ANTIBAKTERI KOMBUCHA ROSELA (Hibiscus sabdariffa L.) TERHADAP BAKTERI Escherichia coli DAN Staphylococcus aureus
Abstract
Rosela merupakan salah satu tanaman obat keluarga yang sering digunakan sebagai obat tradisional untuk menghambat pertumbuhan bakteri. Rosela memiliki potensi untuk dijadikan minuman teh kombucha. Tujuan penelitian ini yaitu untuk mengetahui aktivitas antibakteri kombucha rosela (Hibiscus sabdariffa L) terhadap Escherichia coli dan Staphylococcus aureus. Kombucha rosela dibuat dengan cara memfermentasikan ekstrak rosela, starter dan gula selama 7 hari dengan variasi konsentrasi ekstrak 20, 30 dan 40 gram. Selanjutnya dilakukan uji aktivitas antibakteri dengan metode disk diffusion (tes Kirby & Bauer) . Hasil uji aktivitas antibakteri menunjukkan bahwa kombucha rosela pada konsentrasi 20, 30 dan 40 gram dapat menghambat dan membunuh bakteri dengan baik, namun paling optimum menghambat bakteri adalah kombucha dengan konsentrasi rosela 40 gram menghasilkan zona hambat 6,5 mm terhadap bakteri E.coli yang dikategorikan dengan daya aktivitas antibakteri sedang. Sedangkan kombuca rosella memiliki daya hambat kurang dari 5 mm (daya hambat lemah) terhadap bakteri S.aureus.
Keywords
Kombucha, E.coli, S.aureus.
References
Al-Kalifawi, E. J. 2014. Antimicrobial Activity of Kombucha (KH) Tea against Bacteria Isolated From Diabetic Foot Ulcer. International Journal for Sciences and Technology, 9(1), 49–56. https://doi.org/10.12816/0010111
Estri, A. 2015. Uji Daya Hambat Air Rebusan Bunga Rosella (Hibiscus Sabdariffa L.) Terhadap Pertumbuhan Bakteri Esherichia Coli The Inhibition The Cooking Water Flower Rosella (Hibiscus Sabdariffa L.) On Esherichia Coli Bacteria Growth. Jurnal Wiyata, 2(1), 9–13.
Higginbotham, K. L., Burris, K. P., Zivanovic, S., Davidson, P. M., & Stewart, C. N. 2014. Antimicrobial Activity of Hibiscus sabdariffa Aqueous Extracts against Escherichia coli O157 : H7 and Staphylococcus aureus in a Microbiological Medium and Milk of Various Fat Concentrations. Journal of Food Protection, 77(2), 262–268. https://doi.org/10.4315/0362-028X.JFP-13-313
Jung, E., Kim, Y., & Joo, N. 2013. Physicochemical properties and antimicrobial activity of Roselle (Hibiscus sabdariffa L.). Journal of the Science of Food and Agriculture, 93(15), 3769–3776. https://doi.org/10.1002/jsfa.6256
Naland, H. 2008. Kombucha Teh Dengan Seribu Khasiat. Jakarta: PT Agromedia Pustaka.
Nurnasari, E., & Khuluq, A. D. (2018). Potensi Diversifikasi Rosela Herbal (Hibiscus sabdariffa L.) untuk Pangan dan Kesehatan. Buletin Tanaman Tembakau, Serat & Minyak Industri, 9(2), 82. https://doi.org/10.21082/btsm.v9n2.2017.82-92
Pleczar dan Chan. 2008. Dasar-Dasar Mikrobiologi (Jilid 1). Jakarta: Universitas Indonesia Press.
Teerarak, M., Chamroon, L., Tangwatcharin, P., & Pilasombut, K. 2017. Antioxidant and Antibacterial Activities against Food Pathogenic and Spoilage Bacteria by Hibicus Sabdariffa L . (Roselle) Extract. International Journal of Agricultural Technology, 13(3), 379–391.
DOI:
https://doi.org/10.36932/j-pham.v2i2.27
Refbacks
There are currently no refbacks.
ISSN : E-ISSN 2684-7361
Penerbit : STIKES RS ANWAR MEDIKA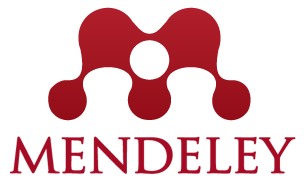 StatCounter :
View My Stats